Belt:Target
Jeans: Younique Skinny Jean
Boots: Thrifted Vintage
Top: Found at the thrift store for $4. I fancied the color and pattern and thought it had potential. I wore it again in a more "dressy" state.

I was without a designated photographer, so I had to make due with the mirror. Please just excuse the toothpaste spots, I loathe cleaning my mirrors...
Here's the bottom half.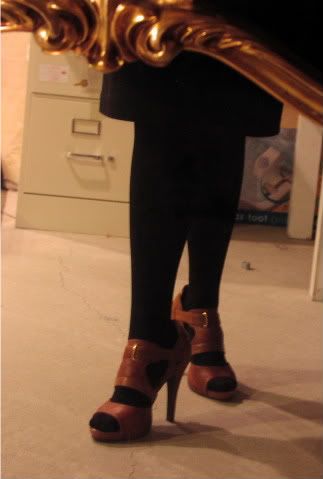 Pencil Skirt: Banana Republic....$6 at the thrift store
Tights: Target
Shoes:Charlotte Russe..$15 at Ross